From your Household to one of Ours
The Campaign: 2800 Community Members to kindly donate $25.00
We're enhancing one of our Supportive Housing Sites. The home with 6 bedrooms has provided a stable, supportive longer term housing option for over 700 homeless youth ages 16-24 since March 2000.
"Our Bellevue Supportive Housing site is in urgent need of a complete overhaul with immediate safety improvements to restore, repair and install enhanced building materials to better meet the needs of the youth who call this home" says Debbie Bentley-Lauzon, Executive Director. She added "last year, 32 youth were supported at Bellevue and the occupancy rate is 100% every year and the everyday wear and tear of constant use has taken its toll".
Fundraising support from the community is essential to ensure that Wyndham House's housing programs and services can operate at full capacity. "If we can achieve the support of 2,800 Community members to kindly donate $25.00 per household, we can then reach our target goal of raising $70,000 and ensure critical enhancements to the program are completed, but we can't do it without community help!" says Debbie Bentley-Lauzon.
With help from the Community, we can begin the safety improvements and repairs to the home.  Together, we can change the lives of youth experiencing homelessness.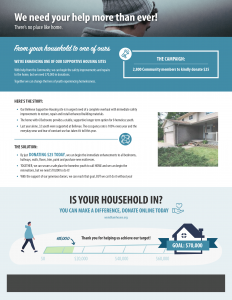 Is Your Household In?
You can make a difference,

by just donating $25 TODAY,

we can begin the immediate enhancements to all bedrooms, hallways, floors, trim, paint and purchase new mattresses.
With the support of our generous donors, we can reach our goal,

BUT we can't do it without you!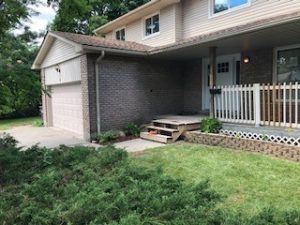 We need your help more than ever!
Press Release: